Japanese Language School Directory
Attention! Japanese Language School owners, thousands of students are searching online daily for their ideal Language schools that teach Japanese and many of them are coming to this website. I have also received many enquiries asking for my opinion on selection of a good language school in their areas.
It's impossible for me to know the quality of all the Japanese language schools in every country since I am not living there. So in order to help these visitors from around the world, I have built this directory to gather a list of schools where they can find their ideal Japanese language schools at one place.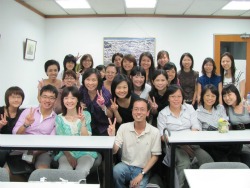 Now here is your chance to reach these potential students with your own unique Showcase Page in this directory.
If you are a staff or a student of a Japanese language school or a college that teaches Japanese, and you think that your school should be in this directory list, please suggest to the school to submit to this directory.
Scroll down or click here to list your school in this Japanese Language School Directory.
Search the Japanese Language School Directory
For students searching for a school near you, please use the search box below to find the one you are looking for in our database.
Just type in the city, state (province or prefecture), country or the language school name (if you know the name) in the search box and hit the search button.
Loading
What is so unique about this Language School Directory?
It's free! Unlike other directory services which charge you for listing in their database, this Japanese language school directory is totally free!

Your Page can be easily found here. Your potential students can find you without having to click through many layers of categories to reach your Page like in other directory services.

It's easy to find. If you found this directory so will your potential students, so why not make the most out of it. It'll take you very little time to enter your school information and you will be rewarded with free exposure and more potential students.

You can customize and add as much information as you like to your web page, including adding your school logo or photo. This listing will act as a billboard directing people to your school's website.

Your graduates or current students can visit your listing to leave a comment or testimonial about their experiences with your Japanese language school. This helps future students feel more confident contacting you because they know you already have satisfied customers. And the more comments you have, the higher the chance that your Page will be found.

Every Listing Page comes with Social Networking features to help you get the word out about your Page and your school. Just click on the respective buttons at the end of your page to Tweet or post on Facebook. This will help your page rank higher in search engine result page.

No need to renew your listing every year, you only need to list once. If you want to update your school information, simply contact me and I'll make the changes.
List and Promote Your Japanese Language School
It's straightforward. Just fill up the form below.

IMPORTANT: Please read and follow the instructions to fill up the form.

REMEMBER to set the notification option and leave your email address so that your listing will not be rejected.
Other Japanese Language School Listings
Click below to see other Japanese language schools listed in our directory.

Sapporo, Hokkaido, Japan - IAY International Academy Japanese Language School

★★★IAY International Academy Japanese Language School★★★ o○*.。+o●*.。+o○*.。+o●*.。+o○*.。+o●*.。+o○*.。+o●*+.。o Welcome to Sapporo! Come and study Japanese...
Sendai, Miyagi, Japan - Sendai Language School

Sendai Language School was established in August 1988. The school offers foreign language education to local students. In 1993, we began to offer Japanese...
Shinjuku, Tokyo - Japan Tokyo International School Not rated yet
Japan Tokyo International school (日本東京国際学院) is approved by Association for the Promotion of Japanese Language Education and accredited by the Immigration...
Kobe, Hyogo, Japan - COMMUNICA INSTITUTE Not rated yet
COMMUNICA INSTITUTE has more than 25 years of experience in teaching Japanese at Sannomiya, center of Kobe, since 1988. It is also a Japanese language...
Sapporo, Hokkaido, Japan - Japanese Language Institute of Sapporo Not rated yet
International Japanese Language Institute of Sapporo is established in 1986. It is also the first language school to start a Japanese language program...
Sydney, NSW, Australia - Sydney Language Solutions Not rated yet
Why Choose Sydney Language Solutions? * We specialize in many Asian languages. * We provide a complete suite of Asian language solutions including on-site...
Fukuoka-shi, Fukuoka, Japan - WAHAHA Japanese Language School. Not rated yet
WAHAHA offers Japanese Language Course designed to help you achieve your dreams. We are located in the Tenjin area of downtown Fukuoka, the center of business,...
Shibuya, Tokyo, Japan - ARC Academy Japanese Language School Not rated yet
ARC Academy was established in 1986 for foreign business persons who desired to learn Japanese. The meaning of ARC is the bridge to the world. Ever since,...
Yokohama, Kanagawa, Japan - Yokohama International Education Academy Not rated yet
Learn Japanese in Yokohama! Founded in 1988, Yokohama International Education Academy is located at the heart of Yokohama, a bustling port city in close...
Chiba City, Chiba, Japan - 3H Japanese Language School Not rated yet
3H Japanese Language School is established in 1994 and is authorized by the ministry of Justice of Japan. Thus it has a very high rate of visa issues....
Fukuoka City, Fukuoka, Japan - Genki Japanese and Culture School Not rated yet
Genki Japanese and Culture School (GenkiJACS) is an internationally acclaimed and accredited communicational Japanese language school that offers short-term...
Shibuya, Tokyo, Japan - Hiroo Japanese Center Not rated yet
School Outline and Education Method The Hiroo Japanese Center was established on September 1, 1984 and is accredited by the Japanese Government. Since...
Saitama-shi, Saitama, Japan - Tokyo Nichigo Gakuin Not rated yet
Tokyo Nichigo Gakuin (TNG) was established in 1986. Since then, we are offering opportunities to learn Japanese language and Japanese culture experience...
Phoenix, Arizona, USA - Letutor Language School Not rated yet
Le Tutor language School offers two levels of Japanese language classes for people residing around the cities of Phoenix and Tempe, in Arizona state, USA....
Pasadena, California, USA - Pasadena Language Center Not rated yet
Pasadena Language Center is a private institution that offers Japanese language classes for people residing in the greater Los Angeles Area in California,...
Home
› Japanese Language School Directory