"Would You Like to Learn Japanese
and Master this Language?"

So you want to learn Japanese? Yokoso (Welcome). You can achieve what I did. You see, I started to learn Japanese few years back with zero knowledge and experience, and now I have passed my JLPT 1 (Japanese Language Proficiency Test level 1) after 4 years!
You can do that too! But like learning anything in life, it takes practice for learning Japanese.
Many people say Japanese is a very difficult language to learn. It has not one but four sets of characters, hiragana, katakana, kanji and romaji to remember. I won't say it is easy, in fact it is always not easy to learn a new language.
But if you are interested in the language, you will naturally find ways to learn it fast. You will actually get "hooked" to learning this new language.
I still remember the moment when I understood what the actors/actresses were talking in my favorite Japanese drama without looking at the sub-titles. It was simply sooooo thrilling...
Tried Everything to Speak Perfect Japanese?
Finally! Rocket Japanese has a way that let you speak Perfect Japanese with its unique recording feature. Read my review.
Your Adventure in learning Japanese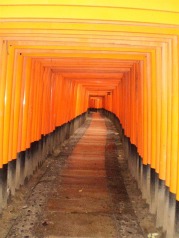 The learning journey of this new language is not a smooth sail, but I managed to overcome the difficulties, at the same time made the journey adventurous and enjoyable one. You will enjoy the process too!
Learning a language is a life-long event. It doesn't stop when you reach a certain level. You have to keep using it in order to maintain the level of competency, even if you have completed your lessons or courses.
Ask yourself, do you stop using your native language after you have completed your studies in school?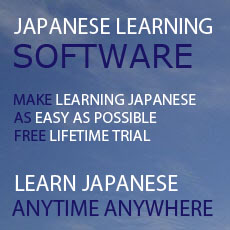 Continue to speak to your Japanese friends, exchange emails with your pen pals in Japan, read Japanese books, listen to Japanese songs, watch Japanese dramas, animes and news programs. Don't stop using it even if you have attained certain level. Don't put your past efforts into waste.
Through learn-japanese-adventure.com, you will see exactly how I learn the Japanese language. I will offer you my knowledge and experiences that I have gained during the last few years.
You surely can learn the same way I did!
Here you will find...
The easiest and fastest way to learn is to learn through lots of examples. So throughout the site, you will see many examples in my explanations.
Ready to learn Japanese with me?
Fasten your seat belt, 始めましょう (hajime mashou) - let's start...
Table of Contents
Learn Japanese Language FAQ
The Learn Japanese Language FAQ page provides answers to the most frequently asked questions that Japanese learners have.


Japanese Characters
There are 4 sets of Japanese characters. Hiragana, katakana, kanji & romaji. Knowing all 4 will definitely help in understanding the language better.


Free Japanese Lessons - Basic
You can learn basic free japanese lessons online over here. Master the basic and carry on to the intermediate lessons.


Learn Japanese Online - Intermediate Japanese Lessons
Learn Japanese online with intermediate lessons if you have grasped the basics. These lessons will push your level up with more grammars.


Amazing Japanese Numbers. How to count them?
Though Japanese numbers are not as straight forward as you think they would, they are surprisingly fun to learn. Master them over here.


Japanese Words and Vocabulary
Build up your knowledge on Japanese words and vocabulary. This can really speed up your Japanese learning process.


Japanese Phrases for Everyday Life
Master these common Japanese phrases used in everyday life. Start using them when talking to your Japanese friends.


Learn to speak Japanese effectively
What is the best way to learn to speak Japanese effectively? Check out the best tips given to achieve that.


Japanese Writing - Learn It Through Practice
Learn Japanese writing on the 3 sets of characters - Hiragana, Katakana and Kanji. It is the most challenging but yet fun parts.


JLPT - Japanese Language Proficiency Test
Understand what is JLPT, differences between old and new systems and the linguistic competence required for each level.


Japanese Dictionary
Select your ideal Japanese dictionary by evaluating the advantages and disadvantages of paperback and electronic dictionary.


Japanese Electronic Dictionary
Why you need to own a Japanese electronic dictionary (denshi jisho) and how to choose a suitable one based on 4 main factors.


Japanese Learning Software Review - Rocket Japanese
A review of Japanese learning software - how Rocket Japanese makes it easy to learn to speak perfect Japanese, anytime, anywhere.


Japanese Language School Directory
List your Japanese language school in this free online directory. Find a good language school near your area.


Learn Japanese and me
Why I began to learn Japanese, and why I created Learn-Japanese-Adventure.com


Contact Me
Comments, feedbacks, suggestions, ...


Learn Japanese Site Search
Learn-Japanese-Adventure.com teaches you how to learn Japanese with free lessons. Search the site here.


Japanese Resources
The Japanese resources in this page contains links to other websites that provide additional quality content.


Site Policies
Site policies of this site that include disclaimer, privacy policy and terms of use. Please read through them if you are a user of the site.