What textbooks did you use on learning japanese?
by benjel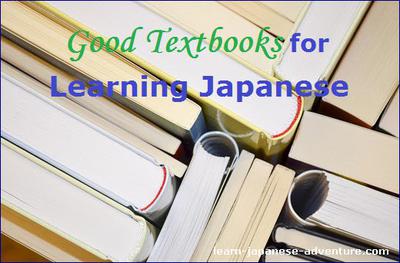 Good Textbooks for learning Japanese
I am looking for books that give lots of examples like the ones you posted here in your website. Thank you very much for sharing your knowledge and tips.


Reply:
Hi benjel,
Those examples in the website are based mainly on the examples given by my teachers when I was studying Japanese few years back.
I have also created many examples that are relevant to those lessons given in this website. Most of them do not come out directly from textbooks.
While I had studied in several language schools before, I noticed that each school uses different textbooks for its teaching materials. Moreover, different textbooks were used in different levels.
I would say most of the textbooks are quite good, but some of my teachers gave me extra learning materials which were not found in those textbooks.
Therefore I would not recommend you to study the textbooks alone. You might miss out many things not stated in the textbooks. Furthermore, you might not understand some of the difficult lessons in the textbooks if you are studying by yourself.
If you really want me to recommend some textbooks, I would say
みんなの日本語 Minna No Nihongo
series of textbooks. There are altogether 50 lessons which contains most of the topics you will learn for beginner and intermediate levels.
Minna No Nihongo: Beginner 1, 2nd Edition
These textbooks contain many examples which I think you are looking for. As there are many editions (Japanese edition, English edition, Romaji-ban, etc), look for those that are relevant to you.
Related Pages
Japanese Dictionary
.
Japanese English Dictionary and Books related to Learn Japanese
.
Please note that some links on this page are affiliate links. That means I will receive a small commission if you decide to make a purchase through those links, at no additional cost to you.
Hope this helps,
Kia Leng