Shibuya, Tokyo, Japan - Shibuya LALL Japanese Language School
by Koji
(Shibuya)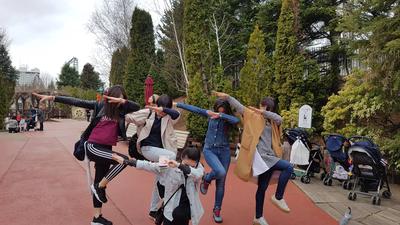 Let's make your dream come true in Shibuya LALL!
Shibuya LALL Japanese Language School is located at Shibuya-ku in Tokyo (Japan's capital), the most international and unique city in Japan.


Our school is established in October, 2017. The term "LALL" in our school name is the short-form of "Live And Let Live", which is also our school's philosophy.
We strive to provide an ideal place for learning the Japanese language and Japanese culture to the young people from other parts of the world, thereby deepening the mutual understanding between Japan and other countries.
As of present, our school has students coming from all around the world, including Vietnamese, Mongolian, Nepalese, Filipino, Bangladeshi and more.
Our class is geared towards helping JLPT or EJU learners to become more prepared in seeking further studies at Japanese Universities, graduate schools, vocational schools and other academic institutions, or even in seeking employment in Japan.
Our school mainly offers two courses:
1. Preparatory 1-Year and 6 months course
2. Preparatory 2-Years course
It is negotiable if you want to leave the school within a year.
Class Hours
5 days a week (Monday to Friday)
Morning class hours: 8:45am - 10:15am and 10:30am - 12:00pm.
Afternoon class hours: 1:15pm - 2:45pm and 3:00pm - 4:30pm.
Office hour is from 8:30am to 5:00pm. The school is closed on weekends and national holidays. There are also 4 seasonal vacations in the school calendar.
Teachers and Staff
All our teachers (main and assistant) are native Japanese who have extensive experiences in teaching Japanese and are very well qualified. The course curriculum are designed by our teachers based on the levels of the students and can be adjusted according to the progress of the class. In this way the curriculum is proved to be more effective.
We also have office staff who are certified real estate agents. They can
provide assistants during your studies in Japan like helping you to find your accommodations, etc.
In order to help students who are poor in their studies, sometimes the teachers will give extra remedial classes and those students are required to come back for these classes.
Class Activities
Our course also provides extra-curricular activities which will benefits our students during their stay in Japan. These includes outdoor learning programs like bus tour (day trip), sport contest and speech contest. Graduation parties are often held unofficially by the teachers and the students.
Facilities
Besides the classrooms, the school building also has a library, study rooms, a resting room with a drink vending machine and a parking space for bicycles. There are several speedy Wi-Fi spots provided by the school too.
Course Fees
Tuition - 550,000 yen per year
Teaching Materials - 30,000 yen per year
Facility Expense - 30,000 yen per year
Foreign Student Insurance - 10,000 yen per year
Extracurricular Activities - 20,000 yen per year
Total course fee is 550,000(tuition) + 90,000(the rest of the above) = 640,000 yen per year.
There is an additional fee of 70,000 yen (20,000 yen for screening and 50,000 yen for admission) required ONLY for the first-year students.
For more details of the course fees, please refer to our website under the "Enrollment Guide / Expense" section.
Contact Information
Shibuya LALL Japanese Language School,
1-29-9, Hatagaya, Shibuya-ku, Tokyo 151-0072, Japan
Tel: +81-3-5465-1116
Fax: +81-3-5465-1133
E-mail: shibuya-lall@lallgroup.com
URL (Japanese):
http://www.lallgroup.com/shibuya-lall/
URL (English):
http://www.lallgroup.com/shibuya-lall/english/index.html
Access Information
The closest train station to the school is the Hatagaya station of the Keio New Line, which is only five-minute walk from the school. Hatagaya station is only two stations away from Shinjuku station, the most busiest train station in Tokyo.
If you have any question, feel free to contact us anytime.