Shibuya, Tokyo, Japan - ARC Academy Japanese Language School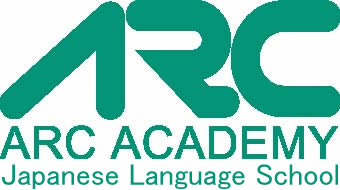 ARC Academy Japanese Language School
ARC Academy was established in 1986 for foreign business persons who desired to learn Japanese. The meaning of "ARC" is "the bridge to the world."


Ever since, the range of students has expanded from business persons to foreign students, researchers, embassy officials, language teachers, trainees and long-term residents. Nowadays student from over 40 countries are studying together at ARC Academy.
The lessons are offered by our experienced and enthusiastic teachers together with the opportunities for various international exchanges.
ARC Academy School Location
Tokyo Area: Shibuya, Shinjuku, Yokohama
Kansai Area: Osaka, Kyoto
ARC Academy Courses
Intensive Course:
Short Term from 4 days onward
Study Abroad Course:
Long Term from 6 months to 2 years, Student Visa supported
Other Courses:
Anime/Manga Programs, Business Japanese Class, Special Preparation Class for Prestigious Universities, Graduate School Preparation Class, Private Lessons, JLPT Preparation Class, etc
*Online Application Available for some courses!
https://ssl.arc.ac.jp/nihongo/Branch/index_eg.html
School Fees
Intensive Course
Registration Fee: 5,000yen
Tuition: 3 months 170,000 yen
*Please consult us if you would like to apply for a shorter term.
Study Abroad Course
Application Fee: 30,000 yen
Registration Fee: 70,000 yen
Tuition: 6 months 340,000 yen / 9 months 510,000 yen /
1 year 680,000 yen
ARC Academy Events
Field trips will be held once every 3 months, and will have chances to go to Disneyland, Mt Fuji, Sports day, etc.
In addition, ARC Academy offers events outside of class every term. (Optional Japanese Cultural Programs)
Free talking with Japanese people, watching Japanese movies, visiting Kamakura and other tourist sites, Japanese Calligraphy, experiencing Japanese Hair & Make-up, and more!!
Class Hours
Weekdays from Monday to Friday
9:00-12:15 or 13:30-16:45
Class hours will be decided according to your Japanese Level.
Characteristics of ARC Academy
-Students from more than 40 different countries
-Classes designed for different purposes
Example: Anime/Manga Program, Business Japanese Class etc.
-Employment Support for Part time job and Full time jobs
Example: Interview Practice, writing a resume, etc.
-Exciting and energetic teachers
-All schools are near major stations
-Many kinds of support!! Student Visa, Settling down in Japan, Accommodations, and more!! Please consult us if you have any worries! We are here to support your Study Abroad Life.
Contacts
ARC Academy International Projects Department
Address: 3F Daiwa Shibuya SS Bldg. 2-14-17 Shibuya Shibuya-ku Tokyo 150-0002
Tel: +81-3-3409-1057
Fax: +81-3-3797-0034
E-mail: tokyo@arc.ac.jp
Website:
http://en.arc-academy.net/
Facebook:
https://www.facebook.com/arc.admission
https://www.facebook.com/arcacademy.japan